Design, Development, Integration & Financial Tools
Vitality Invest
A distinctly different experience for advisers and investors
View site

Positively different investments
Vitality approached GBST with one objective in mind; to deliver a distinctly different experience for advisers and investors. They required an onboarding system and dashboard that must have:
A client-centric view
Advanced search capability across multiple businesses and data
Intuitive interface
Fully responsive
Simplified quoting journey
Third-party friendly
GBST's Catalyst system was chosen as well as Digital's design and consultancy services. We worked collaboratively with Vitality in the UK to prototype, wireframe, and design the front-end adviser and investor portal. We wanted to ensure that advisers had the ability to onboard and service their customers, with access to illustrations, applications, transfers, client management and document storage, all accessed, delivered, actioned and stored via a simple, secure online interface.
The portal's responsive design enables Vitality to personalise the user experience and integrate with leading web analytics and content management software. The platform also allows for advisers and end investors to customise their own dashboards.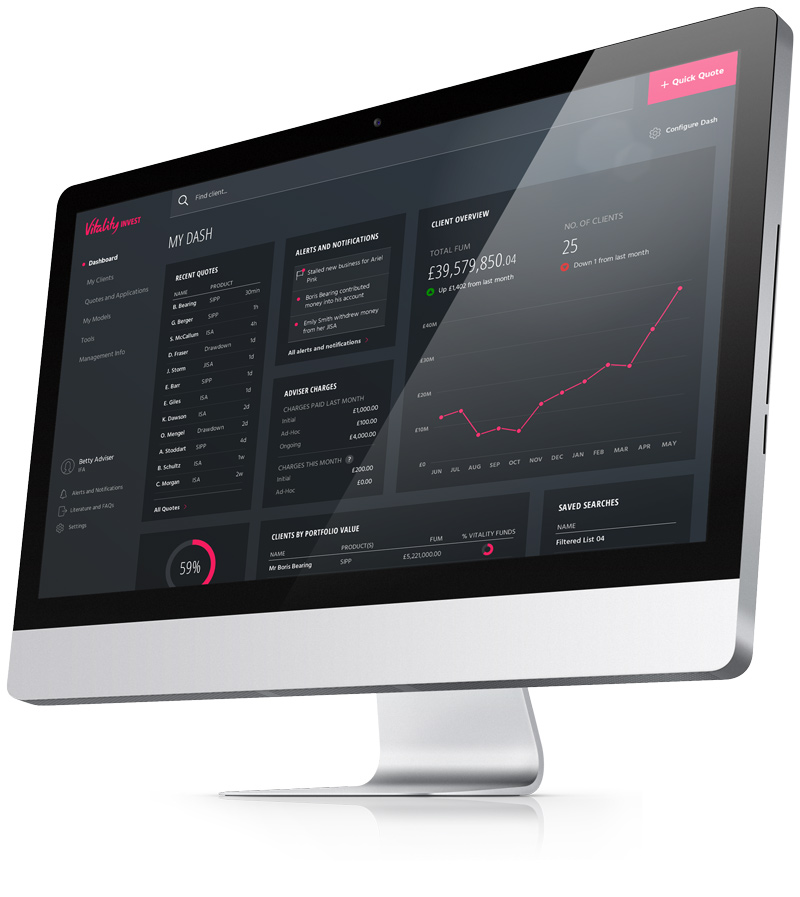 See other work in our portfolio