Integration & Client Portal Design
Bell Potter Capital
Easy to use and elegant portal that integrates with GBST Margin Lending
View site

Fast Results, Delighted Client
When Bell Potter Capital needed a portal for its new Margin Lending business, they acquired the services of GBST Digital to create the solution. The project delivered an easy-to-use, aesthetically pleasing portal that integrates with GBST Margin Lending that displays information to investors and advisers. The portal is lightweight yet flexible enough to grow with Bell Potter Capital as they expand their operations.
The project kicked off with a two day workshop on-site with them, to document user journeys, stories, and business workflows. After the workshop, we designed wireframes to show Bell Potter what the portal might look like and how its key functions would interact.
The project took us four months to design and build. We provide ongoing support and maintenance for the portal and continue to work with Bell Potter to deliver enhancements.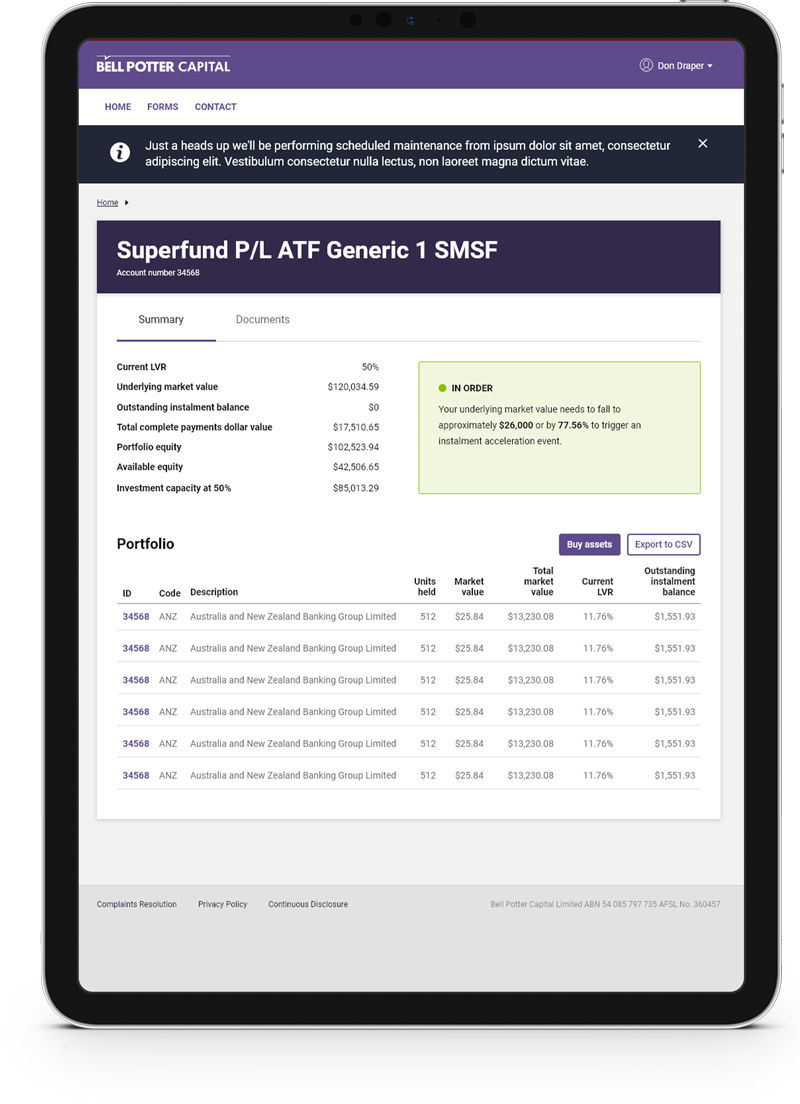 See other work in our portfolio